Really cool interview Max did about touring China. She called this one in around the time of our last tour in 2012. Check it out here.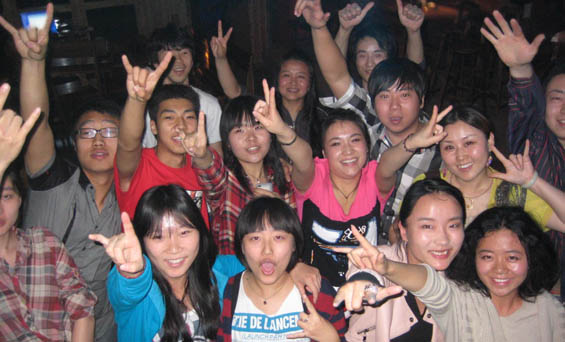 Crowd shot at a show on tour in China 2011.
Here's an excerpt from the interview –
The On Fires toured China in May 2011 and played non-stop cross the country. Their frenetic itinerary included Dalian, Shenyang, Beijing, Chengdu, Zhuhai, ,Shenzen, Guangzhou, Forshan, Changsha, Wuhan, Zhengzhou and Xi An. From bar gigs in Beijing to the Zebra Festival in Chengdu, the On Fires loved the energy of the crowds and found it "a reflection of the incredible boom going on in the country at this time".
Fires out.