Big one tonight at Melbourne's Hi Fi Bar. A monster Halloween benefit show, organised by our friends The Vagrants, kicks off at 8:30 with a bevvy of fine local acts. The On Fires will be at the show, working behind the scenes. I believe Max will be sitting at the merch desk. And I'll be stage managing. The Vagrants will hit the stage somewhere near the top of the bill (around 11pm). Dress your best ghoul & rock out.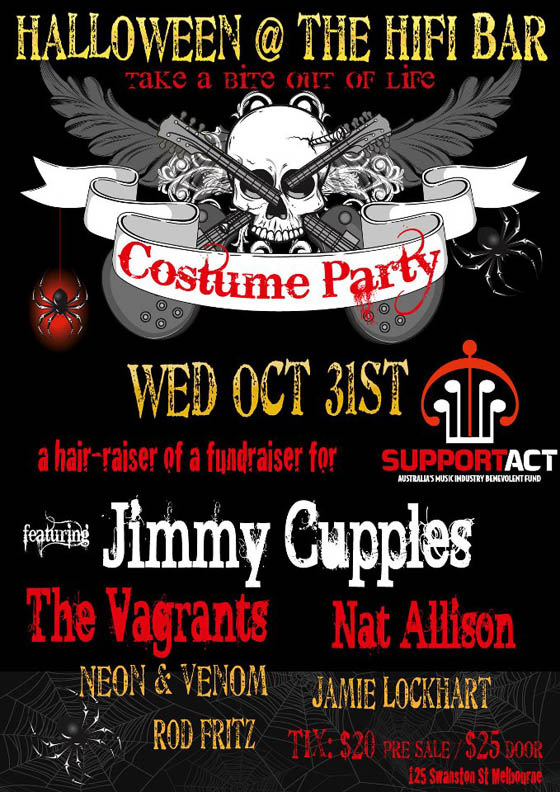 The show will raise funds for the Australian Music Industry Benevolent fund.
More news on November's Revelry Show coming soon.
CLFO.