A shot from last Friday's Resignators show we were so impressed with. Had a great night – began with a dinner-dance feel & ended a triumphant ska-punk pogo-fest. As mentioned in a previous post (below), The Resignators were celebrating 9 years as a band. We first met em on tour in Canada a few years ago, playing the same venue at the Canadian Music Week festival in Toronto.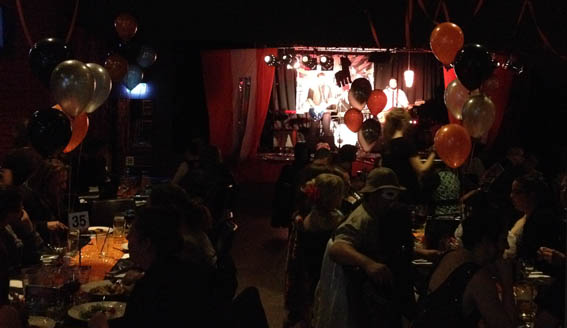 Resignators show, Eureka Hotel Richmond – Friday 23rd May 2014.
And again, this weekend it's more construction on the new venue. Mick the builder arriving 7am tomorrow. Joy.
Fires out.