Early yesterday morning, I caught a flight from Melbourne to Tamworth. Woke just before 4am after a big night & made it to the airport.
So now, I'm sitting here on mum's balcony in sunny Tamworth, New South Wales, having a few quiet beers.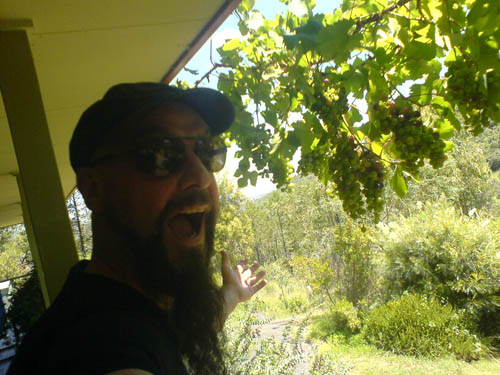 Mum's balcony, just outside Tamworth.
Just got back from the shops, down in the town, & brought this back: One very fine bottle of AC DC Cab Sav. He he.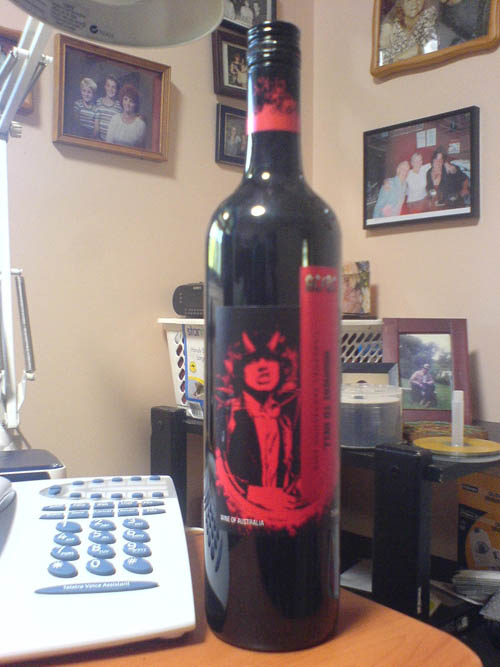 Long Truong, a friend in China, just posted a bunch of great photo's from Beijing earlier this year – it was the last show of the tour in May at Mao Livehouse. I'll post some more of those shots here in the coming days.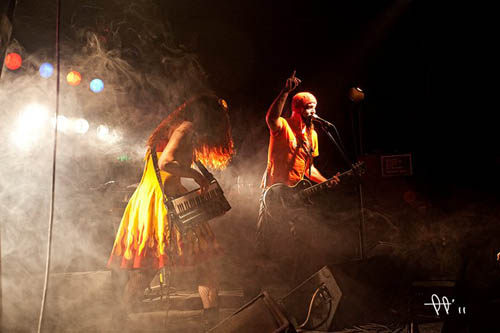 The On Fires, Live at Mao Livehouse Beijing May 2011 – Photo by Long Truong.
Checkya tomorrow,
Fires out.