Smith St was happening when we left Blush's show last night in the early hours of this morning. The street has certainly come a long way from it's seedy past, which is still evident in pockets here and there. Interestingly, at the southern end it's taken off as a small gay-bar precinct, along side other cafes & bars & band venues. Earlier in the night at Ya Ya's, The Antoinettes opened for Blush. Drummer 'Cat' (pictured below) is someone I haven't seen for years, ran into her while they were setting up. She was a regular at the infamous Joey's in St Kilda back in the 90s when I was playing in one of the house bands there. Joey's was a crazy late-night joint, we'd start at 2am & play til 6. You can imagine the carnage. Great to see Cat last night, playing in her new band.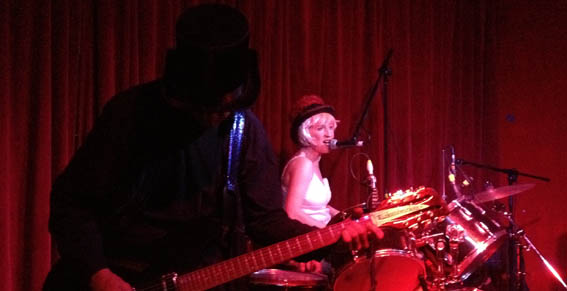 Cat drumming for The Antoinettes, last night at Ya Ya's, Smith St Fitzroy (Melbourne).
Sunset Blush hit the stage around 11pm, wearing his trade-mark purple gear & cape. First half of the show had an electronic vibe with synth sounds & beats. Then he changed over to guitar, and featured a guest violinist. Plenty of on-stage humour and love in the room for Blush. Everybody loves him, just one of those guys you can't help but like. Another quirky, fun show from our very own purple prince.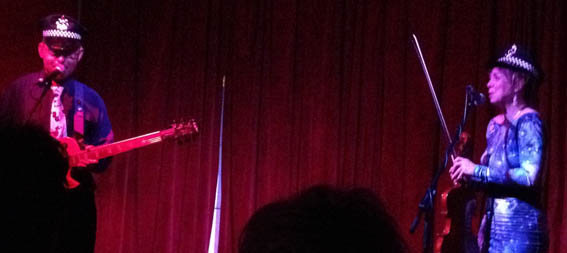 Sunset Blush last night at Ya Ya's, Smith St Fitzroy (Melbourne).
Fires out.