We fly out from Melbourne tomorrow morning. Rehearsals in Beijing this weekend. Looking forward to hitting the studio & running through the show. It'll also be good to break the travel for a few days on our way to Germany. We'll be in Frankfurt late Monday night – should be about a 12 hour flight from Beijing. On past tours of Europe we've done the 40 hour trip to get there in one go. Body-clock massacre.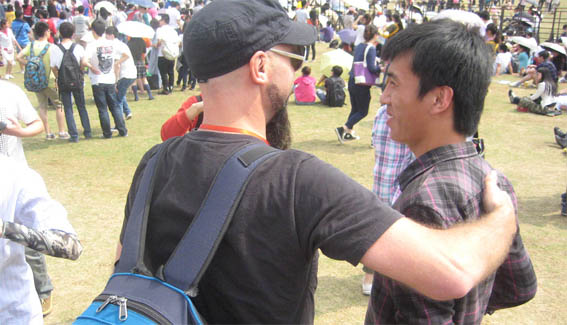 Zebra Festival, Chengdu China 2011.
So help me, I'm gonna film a tour diary for this tour (Germany, then China). And post them at weekly intervals here & on Facebook. I wanna focus more on gritty behind-the-scenes stuff, as well as catching the shows.
Fires out.
PS – check out Chapter Ray's website – just went live, they've got their songs up there (we opened for em at the Barleycorn on Sat).