We've been working hard on planning a big Melbourne show for Sunday 11th November. We've booked a hall in Abbotsford for the event. The show is being modeled on the classic Yak Bar experience and we've got ourselves a liquor license for the day. We'll have cheap beer & wine (Yak Bar prices circa 2005), free party pies & sausage rolls, audience percussion and Stalk working behind the bar (for some of the day). How good is that!
The show kicks off at 2pm (with the bar opening at 1pm) and winding up by 6. We've got a comedic opening act, after which we'll hit the stage with a bevvy of guest artists from near and far. And as part of the community vibe, we'll also be raising funds for charity.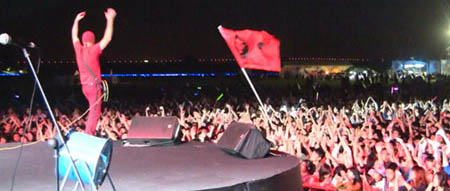 It's shaping up to be our biggest Melbourne show, ever. We'll keep you posted as the show builds & more details come to hand. And if you feel like pitching in & helping us set up on the day, drop us a line. Feel free to leave a comment below – or hit us up on Facebook.
Checkya later.
Fires out.