We've had a few Facebook likes this week for this archival pic taken on our first tour of China (2011) at Zebra Festival.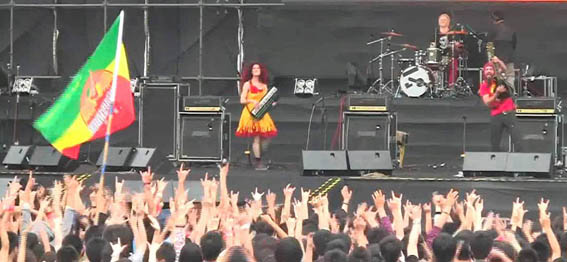 We made a short documentary of that tour – http://www.youtube.com/watch?v=IOJ8M4tOd6E
We arrived in China for the first time direct from a 6-week tour of the US. Fair to say, we all felt pretty battle-weary. It would be the last stop before heading back to Australia. We'd been away since January the year before on multiple tours of Europe and The States. Looking back, I think that first China tour was almost an after-thought. We were on our way home & weren't expecting too much. But it turned into a monster, beginning with 2 huge festivals in Beijing and Chengdu followed by a string of killer club shows.
Fires out.